Chatham Men's Club Begins 63rd Year Virtually
The Chatham Men's Club (CMC) invites you to join returning members for its new virtual ZOOM meeting format in place of its traditional coffee and doughnuts at our first meeting of the 2020-2021 season on Friday, October 16.
The first guest speaker of the season will be Mr. Tim Wood, Editor of the Cape Cod Chronicle, who will discuss "Doing Local News Right". The meetings take place every other Friday afternoon from about 1:30 to 2:30 pm. Meetings will continue through May with a new interesting, thought-provoking speaker twice each month on Friday afternoons.
CMC members are semi-retired or retired men living in Chatham. The CMC began in 1957 as the Chatham Retired Men's Association, which gathered over coffee and donuts to discuss current affairs, local and otherwise. The CMC continues that tradition and has added other activities for its members, including volunteering at the Town of Chatham's Railroad Museum as well as at the Godfrey Windmill. As part of its social commitment to Chatham, CMC has also adopted the Chatham Food Pantry. Over the past year, CMC members donated more than $6,000 to the pantry.
For more information, please review the Club's website: Chathammensclub.org or email inquiries to CRMA1957@gmail.com.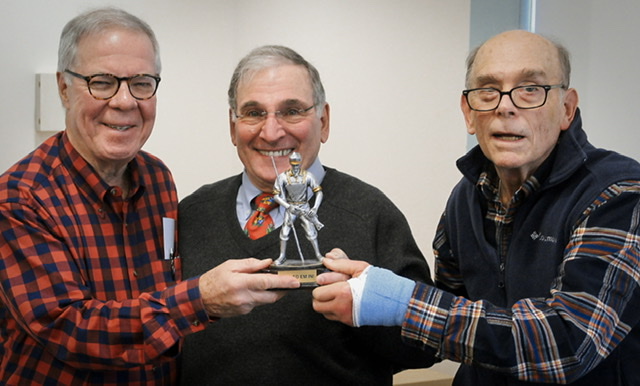 Schedule of upcoming events